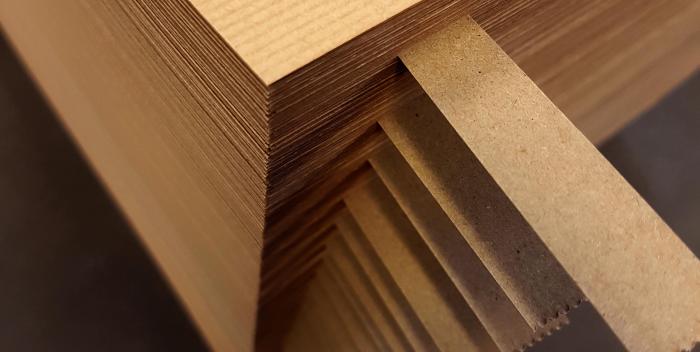 Brown kraft paper or wrapping paper is a classic in our product range.
Brown kraft paper:
sustainable quality
Brown kraft paper is a chlorine and acid free wrapping paper of robust quality. The fine-striped paper is distinguished by a high tear resistance, coarse fiber and a recognizable brown color.
Kraft paper is a strong and smooth paper. This makes the paper suitable for various applications in all sectors. From retail to the metal industry, textile industry or construction sector: brown kraft paper always comes in handy.
This classic and pure paper type is alos available in a white (bleached) kraft version.
Eigenschappen
Tear-resistant
One-sided glossy or double-sided matt
Chlorine and acid free
100% unbleached virgin fibers
Technical specifications
Brown wrappping paper, brown paper, natron kraft, unbleached kraft
Standard: 36, 50, 60, 70, 80, 90, 100, 120 gr/m².
Other weight on demand.
Small roles
Roles
Sheets or another format on demand.
Brown Kraft paper used in:
Brown Kraft paper is processed with: